Box Wrench Drive Attachment- Model PBX1400
»

Box Wrench Drive Attachment- Model PBX1400
Converts most popular 1/4" drive cordless and air ratchets to low profile powered box wrench output. INTRO SPECIAL!!
$34.95
$29.95
You save $5.00 (14%)!
Converts 1/4″ air or cordless powered ratchets to low profile pass thru box wrench output
Head fits most 1/4″ power ratchets with neck diameters up to 1″ with 1-1/2″min length
Adjustable quick-mount design requires no modification to power tool
Increases  wrench drive  torque  by 30%   (35 ft -lb max input)
Slim 1/2″ thick end profile  gets in narrow and hard to reach areas that ratchet heads can't fit
Now you can POWER drive your KD, GearWrench "Vortex", Craftsman "Max Axxess"(tm) and similar types of pass-thru (hollow) spline type sockets on the market too.
Sockets install from either side of the head
Available in  7-piece low profile pass-thru insert socket set with both Metric and SAE combo sizes-See Our Model PBS1420.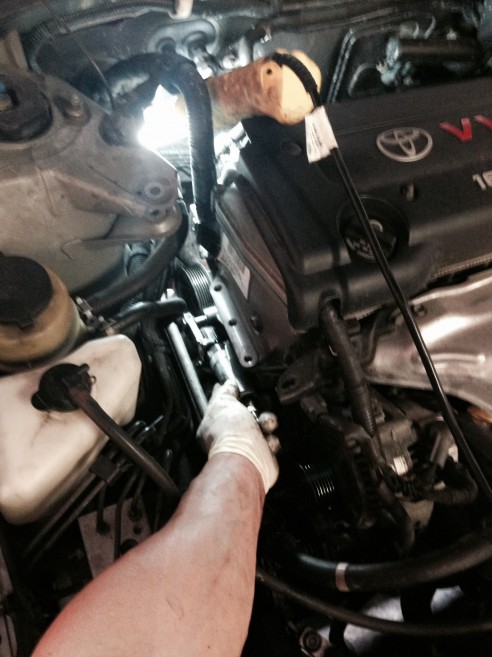 Check out these Related Products
TEMPORARILY SOLD OUT

NOTE: TO BE REPLACED WITH NEW UPGRADED MODEL PBS1438 FOR 3/8 and 1/4 IN MINI_HEADS> AVAILABLE OCTOBER 2017

$59.99

Save 8%

7-Piece Low Profile Pass-thru Sockets in Plastic Spill Resistant Tray

$29.95